You'll get 10% extra discount when making a next purchase within 24 hours.
VAT will be calculated during checkout by
Paddle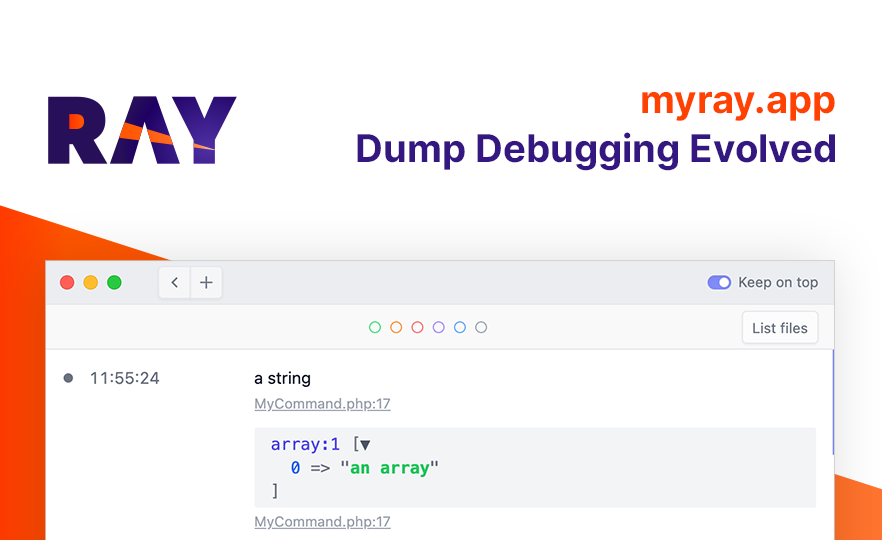 Ray is a desktop app that vastly improves your debugging experience. It is a dedicated window to send debugging information to.
See models, mails, queries, and more in Laravel…
… or use in any PHP project
Quickly measure performance and set breakpoints
Work in a beautiful UI
There's free demo for you to try out. Learn more about Ray in the docs.